Livestream classes (with a difference):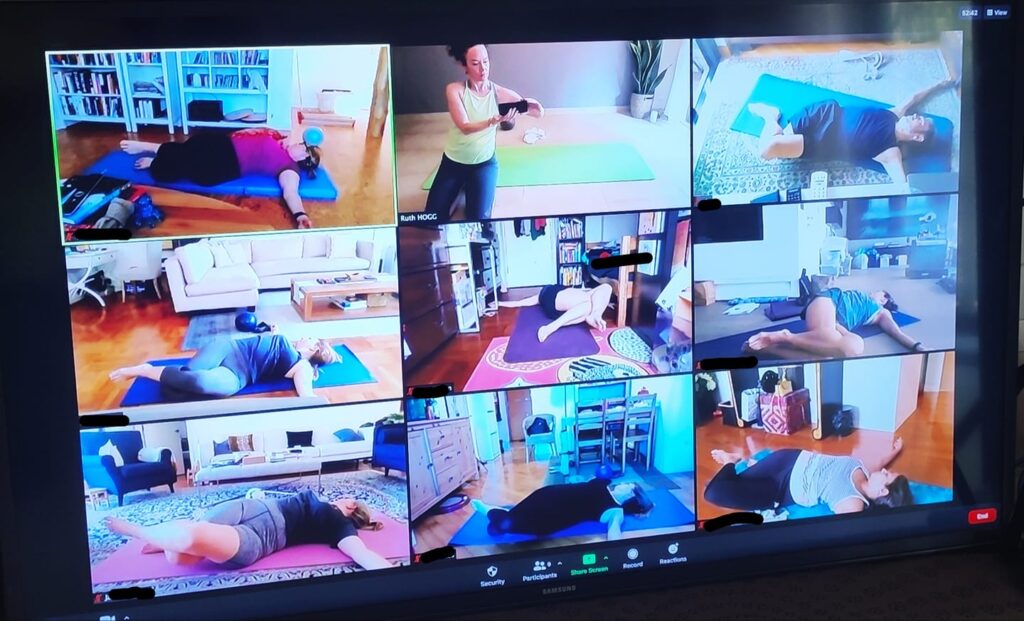 Receive corrections, clear instructions and feedback. You'll feel confident that you're in the right position knowing that Ruth is watching and checking your alignment.
If you feel put off that Ruth's classes are online – don't be!
I can honestly say that I get just as much correction in an online class with Ruth than when I'm in the studio with her. Her instructions are so clear I can actually follow with my eyes closed! Highly recommend!